Between the Pacific Ocean and the Santa Ynez Mountains is the famous coastal escape of Santa Barbara. And as if the beauty of the California shoreline and the mountains isn't enough, Santa Barbara is also home to the Los Padres National Forest and seemingly endless ocean views.


Wherever you're hoping to invest in Californian beachfront real estate, it's worth your time to take a look at Santa Barbara homes for sale. From the year-round good weather and local farmer's markets to the schools, restaurants, and beaches, below are seven reasons you will love life on the Santa Barbara waterfront.
Weather
Santa Barbara boasts many sunny days annually, with average temperatures in the 60s and 70s. Visitors to this Southern California enclave rave about the lovely weather, and locals enjoy sunshine every day — the climate makes each activity, from hiking to lounging by the beach, accessible all year.


If you're searching for Santa Barbara homes for sale, you're in luck when it comes to sun and mild, breezy temperatures. According to
Weatherspark
, winter sees average lows in the mid-40s and highs in the 60s, while summer sees highs in the mid to high 70s. Year-round sunshine can really do a lot for your mental and physical health.
Local events
A quick glance at Santa Barbara's calendar of events reveals a city with high-energy communities of all ages. The city hosts events on everything from the art of Van Gogh to a city-wide, 14 museum effort to educate the local population on the effects of climate change called
Impact: Climate Change and the Urgency of Now
. There's something for children of all ages at Santa Barbara's museums, art galleries, and parks.
Each year, the city hosts events that bring guests from all over the state and country. The Santa Barbara International Film Festival and the citywide festival known as FIESTA, a celebration of the city's Spanish heritage, are two major attractions. There are also many city-sponsored events such as First Thursdays and movie nights downtown on the Fourth of July. Santa Barbara may be a small city, but it's brimming with things to do and experience near the water.
Culinary adventures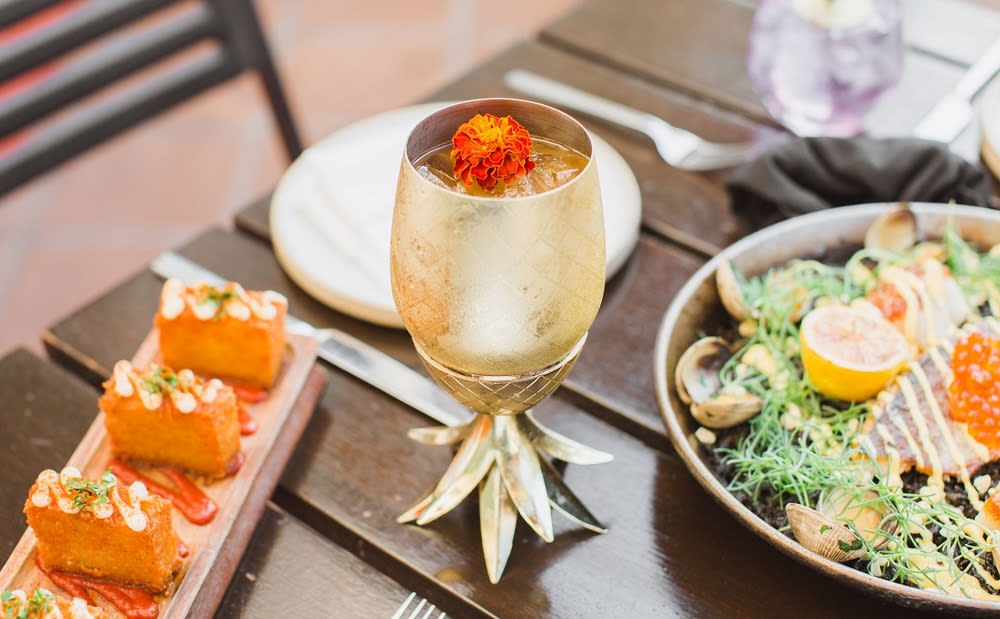 Photo Courtesy of Loquita Santa Barbara
With delicious wine and seafood available in Santa Barbara's coastal region, it's no surprise that the Santa Barbara restaurant scene is top-notch. There are a vast number of restaurants per capita, and locals love to dine out or grab a glass of wine with friends.


If you're looking for a decadent brunch or a tasty lunch on your journey to San Marcos Pass, stop by
Cold Spring Tavern
for something hearty. They serve up elevated bar favorites daily. If it's seafood dishes you're after, hit up
Loquita Santa Barbara
or
Little Dom's Seafood
to get your fix. For your early morning caffeine run,
Dune Coffee
will hit the spot.
Education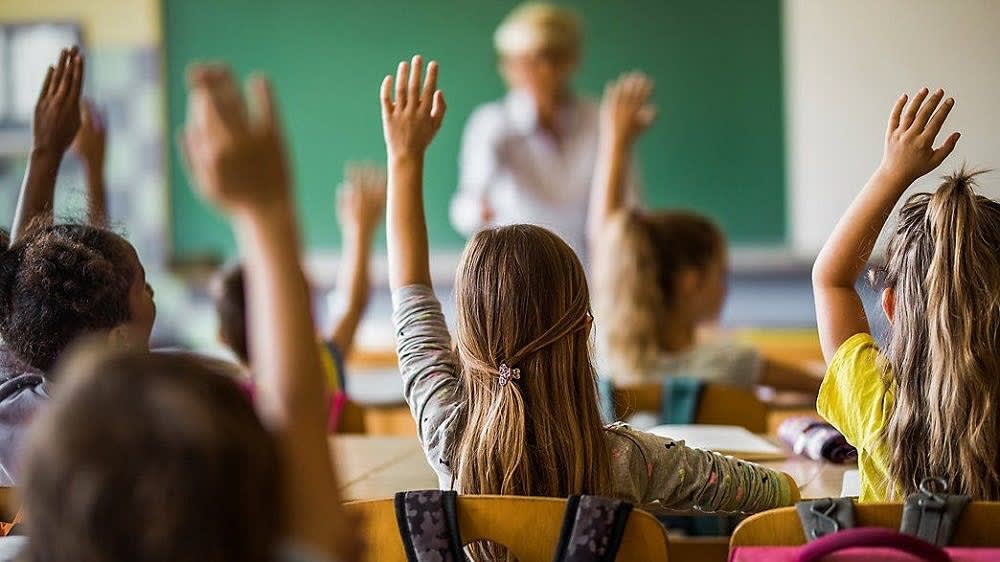 Public schools in Santa Barbara are highly rated. Many local public schools in the Santa Barbara area have an A+ rating by Niche with excellent student-teacher ratios for optimum learning environments.
Additionally, there are several universities, so higher education doesn't have to be far from home either. One of the best schools in California, the University of California, Santa Barbara, has a beautiful and vibrant campus. Other universities include two private universities, Antioch University Santa Barbara and Westmont College, and the local community college, Santa Barbara City College. Continuing education is right at your doorstep—and right next to the beach.
Healthy lifestyle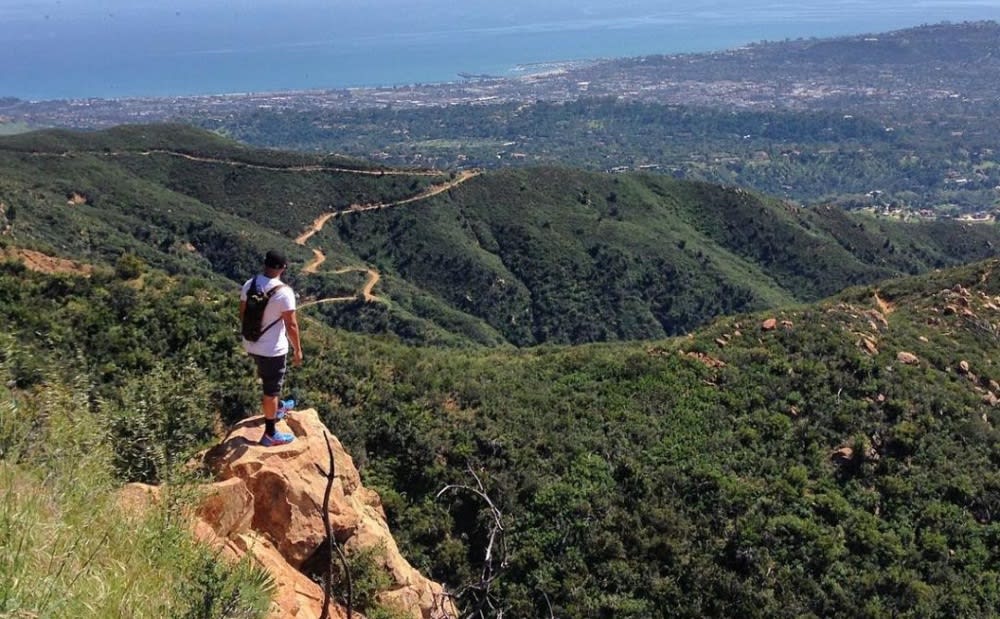 Photo Courtesy of Santa Barbara
Santa Barbara is a seaside haven, but its backdrop is rugged and mountainous. It's difficult not to live a healthy lifestyle while enjoying this adventurous and sunny corner of Southern California. With a plethora of hiking and biking trails, beaches for swimming, and other fitness opportunities like tennis, golf, and surfing clubs, there is no shortage of outdoor recreation in Santa Barbara. There are also many healthy food options in Santa Barbara—whether you choose to make it yourself or dine at one of the city's many health-conscious restaurants.
Farmer's markets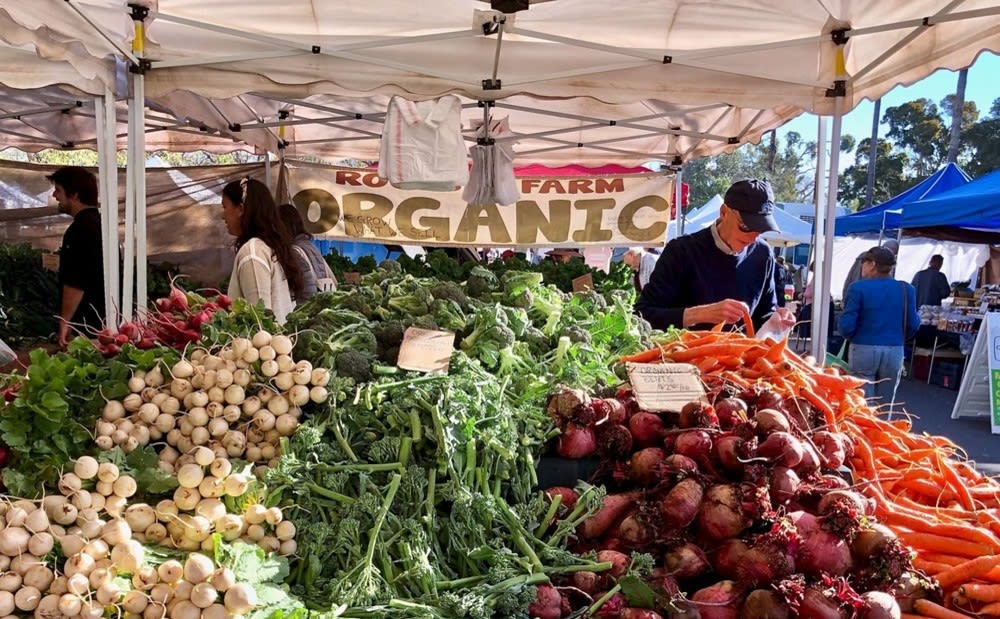 Photo Courtesy of The Ebbin Group
Farmer's markets are an incredible way to get food straight from the source, and buying local helps keep money in the local economy. You can find a
farmer's market in Santa Barbara
six days a week. Additionally, eating locally grown food good for the economy, it's also good for the environment and your health. You'll love making the local markets a stop in your weekly shopping routine.
Santa Barbara beaches
Like many Southern California cities, Santa Barbara is a mecca for beachgoers. If you're a Santa Barbara local, you'll regularly haunt the beach closest to your house, especially if you're within walking distance. Thus, it's wise to look at local beaches and decide which one is your favorite before buying a Santa Barbara home for sale.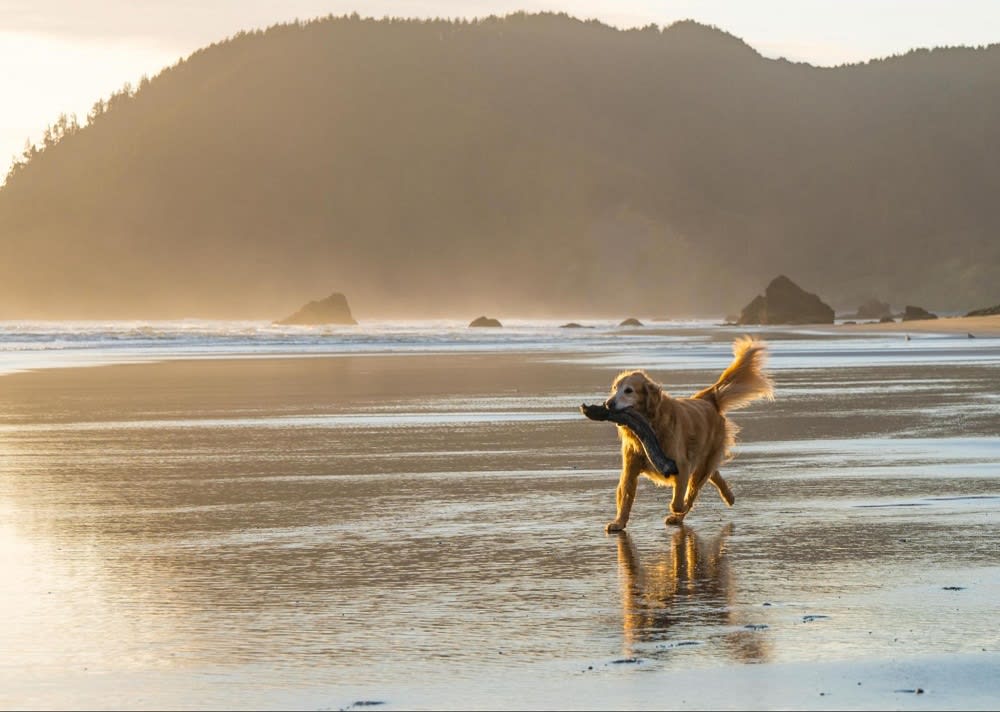 Dog lovers enjoy Arroyo Burro Beach and Summerland Beach, where their furry friends can run free. Adventure lovers can catch some waves at Leadbetter Beach and East Beach. Those hoping to spot a celeb or looking for a more sophisticated evening should head to Butterfly Beach.
Are you hunting for a Santa Barbara luxury home?
If you're searching for Santa Barbara luxury homes,
contact Kendrick Guehr
. Kendrick and his team have successfully guided countless buyers in their search for Santa Barbara homes for sale and can offer you the best guidance and customer service in the Santa Barbara real estate market. If you're ready to start your search,
reach out to Kendrick and his team today
.