Acquiring a home in Santa Barbara - The American Rivera - is a dream scenario for many Californians. Additionally, many out-of-state transplants have a similar appetite for the city's spectacular Pacific Ocean views, grand hillside estates, and private, amenity-laden neighborhoods. Whatever your specific need or desire, there's an excellent chance you'll find your dream home within Santa Barbara's diverse selection of beautiful housing.

Of course, identifying a home is merely one element in the homebuying process. Equal parts are rewarding and challenging, claiming your piece of Santa Barbara real estate is no small task. From first-time buyers to seasoned homeowners to those seeking investment opportunities, each transaction is unique.

There are, however, a few common steps and things to know to ensure your home acquisition is a resounding success. Luckily, we've compiled the top tips when buying a Santa Barbara home. Read on to find out!
Perform a Financial Wellness Check
There's little doubt of Santa Barbara's glitz and glamour. When a place identifies as the American Rivera and is home to many well-to-do celebrities, it speaks for itself. In sum, Santa Barbara is an expensive place to live.
Palatial estates fetch from $20 million to $50 million-plus. Hillside mansions that frame majestic ocean views are more modestly priced in the $10 million to $15 million range. If those prices seem a bit daunting, don't worry: there's also plenty of affordable luxury homes. The median list price hovers just below the $2 million mark, and the median sales price sits around $3.5 million.
Regardless of your price range, the first step to buying a Santa Barbara home is ensuring you can comfortably afford it. Follow the below steps to perform a thorough financial check:
Verify Your Credit
Start by verifying your credit's worthiness. You want a score high enough that lenders won't think twice about approving you for a loan. Beyond the approval, the higher your score, the more favorable terms you're likely to receive on your mortgage. A higher score results in considerable savings over the life of your loan. If your credit is lacking, it's worth the potential savings to step back and take the time to repair or build it back up.
Determine the Down Payment
After your credit score, take stock of your financial resources and figure out precisely how much of a down payment you can or are willing to put on a new home. A 20% down payment is no longer the absolute it once was. Several loan programs require less than 12%. That said, for most traditional loans, if you can't reach that 20% threshold,
prepare to pay PMI
or private mortgage insurance during the early years of your loan.
Have Extra in Reserve
Ensure you have a cash cushion beyond any direct home-buying costs. A standard error among first-time buyers is not having extra savings on hand for the unexpected; experienced buyers overlook this as well. Even in Santa Barbara's high-end market, emergencies can occur, or improvements and repairs may be necessary on your new home.
Determine a Budget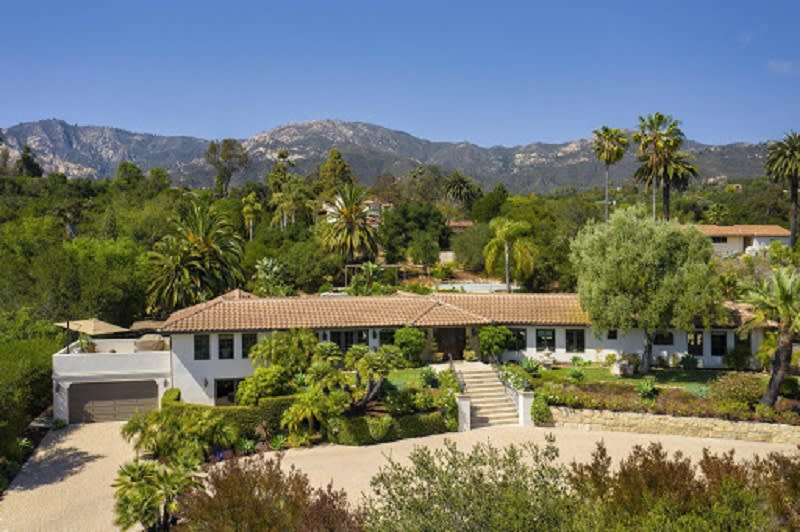 Though you may not yet know the exact home you want or where in Santa Barbara you want to live, establishing a budget for your search pushes you in the right direction. Your budget lays out what you're willing and able to afford for your home. More importantly, it narrows your search and serves as a barometer for the Santa Barbara real estate that's available to you. Your initial numbers, however, should include more than the down payment and mortgage and insurance. Be sure to include the following in your budget:

Split your home buying budget into two parts - costs before and during your purchase and the expenses that come after you close.

For costs before and during your home purchase, include:
Down payment

Appraisal fees

Inspection fees

Closing costs

Moving expenses
Keep in mind that each situation is unique. You may have more upfront considerations. For example, purchasing land and acquiring permits or building approvals may need to be added to your budget.

Once your property closes, the actual financial obligations become clearer. Again, your specific situation might vary, but standard homeownership costs include:
Mortgage payment

Insurance

Property taxes

PMI (if applicable)

HOA dues (if applicable)

Utilities: electricity or gas, water, sewer, and trash

Internet or cable

Home maintenance: landscaping, pest control, HVAC
Larger homes or property within highly desirable communities will drive your costs higher. Your budget will keep you accountable for your self-imposed level of affordability, so working within your set budget ensures a more precise and more realistic home search.

Finally, creating your budget is an excellent time to lay out what you want and need from your Santa Barbara home. You don't have to declare any absolutes, but more of an outline of your ideal home. Identifying items like the number of bedrooms, square footage, amenities, and neighborhoods you're interested in will not only inform your budget but help jump-start your home search.
Engage a Realtor & Acquire a Loan
Engaging a realtor and acquiring a loan are mostly interchangeable steps. If you already have a lender lined up, acquiring a loan is the next logical step before engaging a real estate professional. If you need recommendations for a viable, trustworthy lender, your realtor will have them. They also help you refine your budget, identify the homes that fit your price range and wish list and guide you through every step of the buying process.

A standout agent also proves invaluable when the time comes to make an offer. From the inspection to negotiation through to the closing, top agents are experts at securing the home you want at a price you're satisfied with.

When seeking out an agent, ask people you trust for referrals. Gravitate to those who specialize in the neighborhoods you want to buy or the type of home you plan to purchase (for example, certain realtors focus on estate transactions or specific communities, while others have a deep understanding of the condo or townhome market).

Don't hesitate to inquire about an agent's real estate philosophy or approach to Santa Barbara's unique market dynamics. Above all else, partner with an agent with whom you can communicate. The more open and honest the relationship with your realtor, the more productive your home search will be.
When it comes to loans, it's important to lean on your real estate agent for guidance as well. Mortgage loans come in many forms, and with continued low-interest rates, buyers have a wide variety of financially attractive options.
Shop around for loans
the same as you would the services of a realtor.
Different lenders offer different programs, and the rates, terms, and fees will all vary from lender to lender. Take time to engage with several mortgage groups before moving forward.
Types of Home Loans
More importantly, understand the various mortgage loans that are available to you. Conventional loans are the most common form of loan offered by non-governmental financial institutions - banks and savings and loans among them.
Other loan options include FHA loans which are less rigid than conventional loans and backed by the Federal Housing Administration. Another federally backed loan is the VA loan, reserved for veterans with at least two or more years of military service.
Fixed-rate mortgages feature a steady interest rate over the life of your home loan, while an adjustable-rate mortgage has rates that rise and fall based on market variance. Jumbo loans are conventional loans designed for borrowers purchasing in high-cost areas. For 2021, loan limits are $548,250 up to $822,375.
Pre-approval
A loan pre-approval allows you to make offers on a home fully backed by your lender. In a competitive market, sellers prefer entertaining offers from those with pre-approval letters. It indicates the buyer has taken the necessary steps to secure a loan and is ready to purchase. You may also opt for prequalification, but this only gets the process started on a potential loan and carries less weight with sellers.
One word of caution on your lender approval: just because you're approved for a specific amount doesn't mean you have to purchase a home at that number. Stick to your budget even if a lender okays a final number that is considerably higher.
The Buying Process
With a trusted realtor at your side, your budget, your home wishlist, and a pre-approval in hand, it's time to go house hunting. There's no right or wrong way to go about this process other than to stick to your home buying plan and be patient should the perfect home not materialize early in your search.

Find a Home

The good news is there's plenty of choice in Santa Barbara and other diverse, upscale neighborhoods nearby to focus your search. As your search evolves, so too will your criteria for the home.

Don't expect to find every last thing you want from your new home. It's important to keep your core desires top of mind when searching. You should also be willing to compromise on minor, less essential features if it's keeping you from committing to an otherwise ideal property.

Make an Offer and Close the Home

Once you find that perfect home, make an offer. Competitive markets demand competitive bids. Especially in a seller's market where multiple offers are the norm, come with your best proposal first.

Should the seller accept or counter your offer, this kickstarts the closing process. It includes negotiations, your buyer inspection, the sorting out of any final contingencies or add-ons such as warranties, repairs, or deferred repairs for a discount.

Once all parties are satisfied with the deal, the paperwork is signed, the title is transferred, deeds are delivered, the transaction recorded, and the home is yours.
Ready to explore the best of Santa Barbara real estate?
Contact Kendrick Guehr
, Santa Barbara's #1 real estate team, to start your journey of discovering stunning Santa Barbara homes for sale.