Located along the Pacific Coast Highway, Santa Barbara and Montecito is home to some of the state's most breathtaking coastline. No other two towns exude the elegance and luxury that attracts both residents and visitors to this area. Among many reasons to live here, here are some:
Low-interest rates appeal to new buyers
Mortgage rates hit a record low during the pandemic, which is what makes now a great time to buy in Santa Barbara or Montecito. Though rates have slowly started to creep back up in 2021, they still remain around the 3.22% mark for a 30-year fixed-rate mortgage and 2.25% for a 15-year fixed. These low-interest rates can potentially save you hundreds of dollars per month on your mortgage payments.
Your Santa Barbara real estate will maintain its value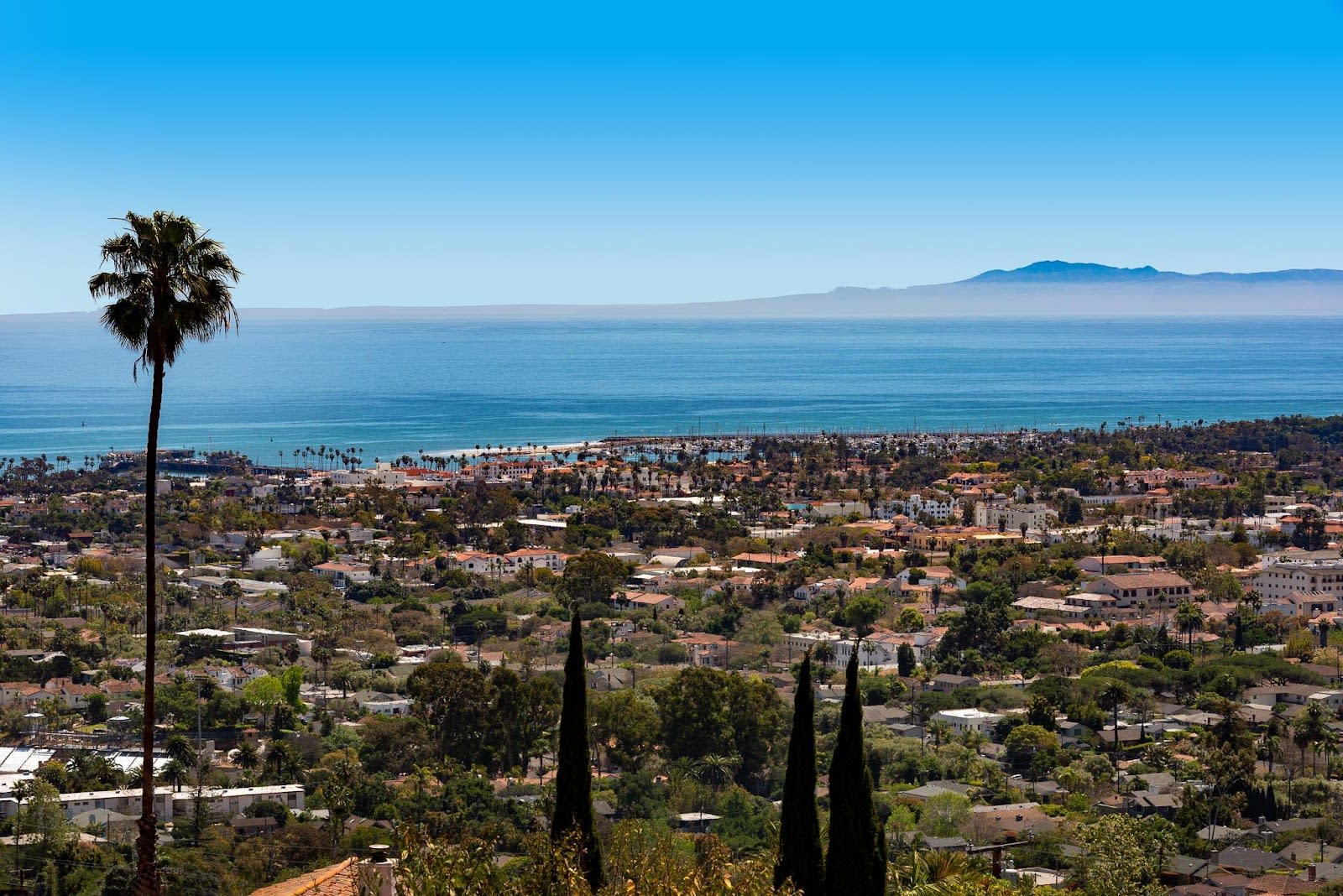 There's no question that Santa Barbara and Montecito are charming, laid-back communities. But there's one more reason that now is the right time to buy in Santa Barbara and Montecito — homes retain their value. There are numerous benefits that come from investing in real estate, such as passive income, tax advantages, diversification, and leverage. Additionally, as you pay a property mortgage, you build equity which contributes to your net worth.
It's a highly-visited community with high rental opportunities
Santa Barbara is one of the most highly-visited tourist destinations along the Central Coast. In fact, the city welcomes approximately seven million visitors a year, according to a study done by the Santa Barbara South Coast Chamber of Commerce. Many tourist attractions in Santa Barbara are situated in close proximity to each other, making it easy to explore by foot.
There is plenty to see and explore in Santa Barbara, like exploring the historical Mission Santa Barbara, shopping the palm-lined malls of State Street, watching humpback whales leap from the ocean, or spending a family-fun day at the Santa Barbara Zoo. For long-term residents and short-term visitors, it's easy to see why Santa Barbara is so beloved. If you're interested in owning a secondary investment property for long- or short-term rentals, real estate here is a fantastic opportunity to do so.
Santa Barbara is family-oriented
Despite having a population of just over 90,000 residents, Santa Barbara has still managed to retain its small-town charm and idyllic family-oriented environment. The town has received a Niche grade of A and is one of the top-rated places to raise a family. Meanwhile, Montecito has a population of just over 8,000 residents and has also received a Niche grade of A.
Those with young children can rest assured knowing that Santa Barbara is proud to offer top-notch educational institutions. Cold Spring Elementary and Montecito Union are consistently ranked as some of the top-ranked public schools in the entire county.
There's Plenty to Do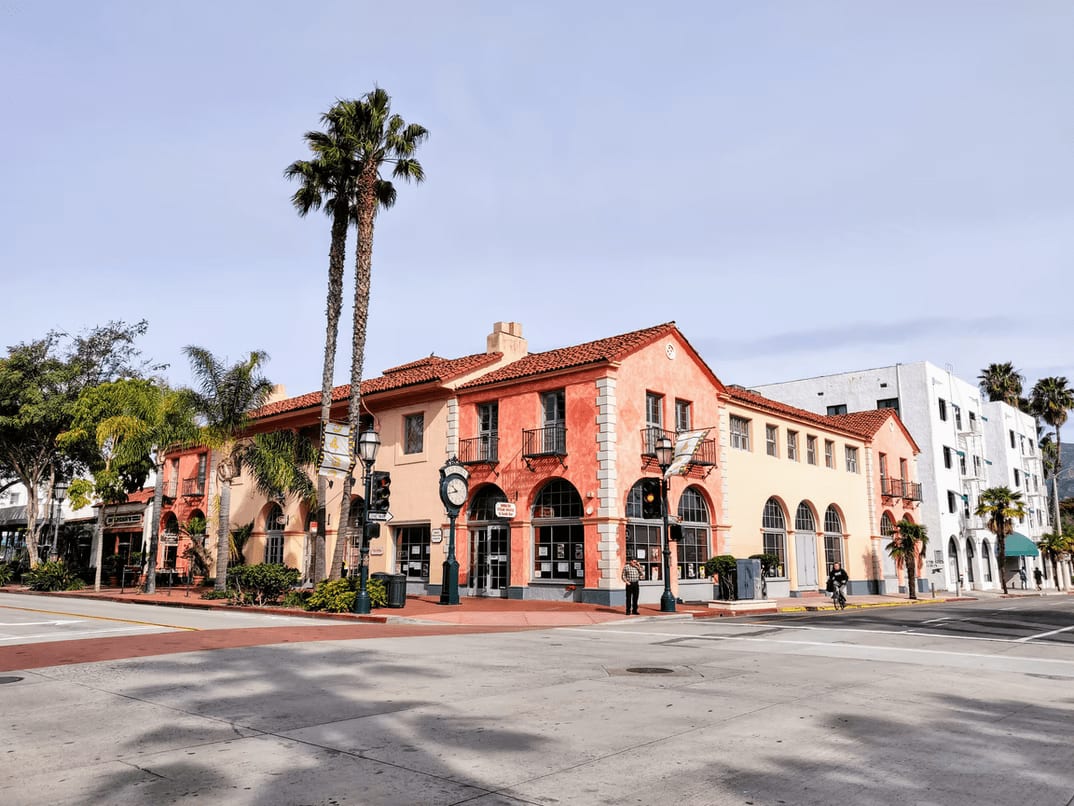 Life in Santa Barbara and Montecito are far from boring. Instead, locals and visitors alike can take advantage of plenty of exciting activities and events. If shopping is your guilty pleasure, then be sure to check out State Street Promenade. This entertainment and retail district spans over ten blocks and has something for everyone. With so much to offer, it's no surprise that It's no wonder that Travel + Leisure named Montecito one of "The 50 Best Places to Travel in 2019." Not only is Montecito an ideal place to visit, but it's also a highly sought-after place to live.
Santa Barbara is known for its robust calendar of festivals that take place throughout the year. One of the most popular festivals includes the Santa Barbara International Film Festival, which happens each March. For nearly two weeks from dawn to dusk, the festival features films from across the globe, new releases, classics, documentaries, and both animated and live shorts. Other notable festivals include the Old Spanish Days (Fiesta) in August and the Summer Solstice Parade in June.
Here, you'll have easy access to pristine nature
While Santa Barbara and Montecito boast a plethora of restaurants and shops, their natural assets are the real stars of the show. Lace up your hiking boots and head outdoors, where you can find ample opportunities to connect with nature. The hills of Montecito feature plenty of hikes, ranging in difficulty. On a clear day, you can soak up incredible views spanning from the city of Santa Barbara to the Channel Islands and beyond. Similarly, Santa Barbara is home to over 15 different trails and a plethora of flora and fauna. You can choose from easy nature walks to challenging climbs, enabling you to pick a hike that suits you.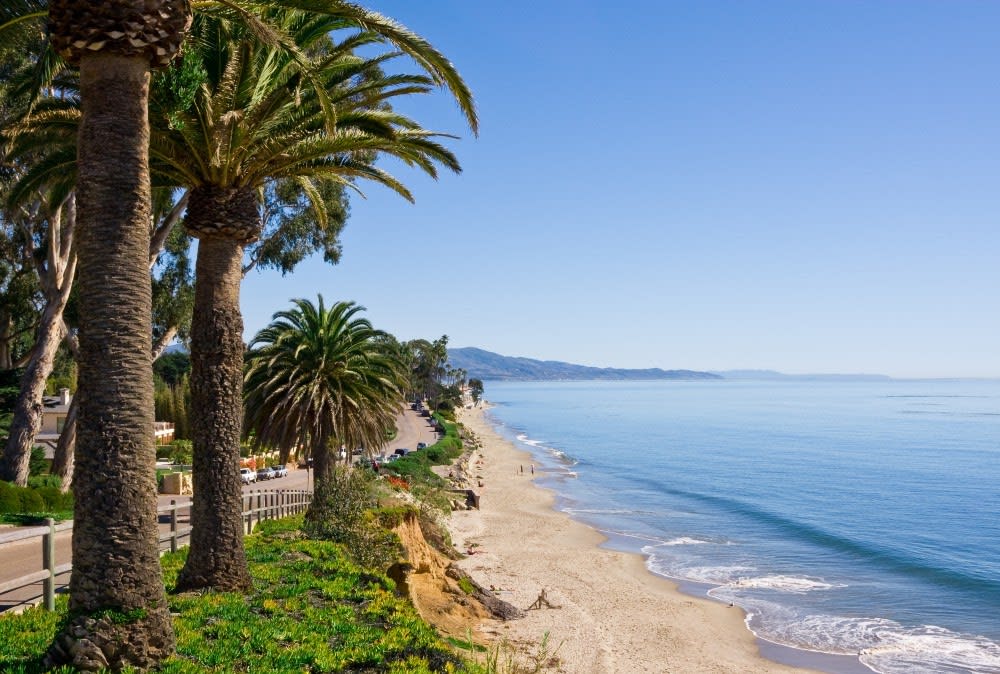 Butterfly Beach, Credit: California Beaches
Meanwhile, if you prefer the beach to the mountains, you can find that here, too. Located in Montecito, Butterfly Beach is a favorite among locals. The beach's pristine shoreline is a popular spot for everything from sunbathing to swimming. Plus, it's the perfect place to take a stroll during sunset and take in the sights.
Enjoy the city's robust arts and cultural scene
Both Montecito and Santa Barbara have garnered a reputation as a hub for arts and culture. A stroll down the palm tree-lined streets of Santa Barbara will reveal buildings in Spanish Colonial Revival architecture, infused with the spirit of Spain. It is characterized by its deep red tones, wood textures, and stark white walls.
If you want to immerse yourself in the art further, be sure to check out the Santa Barbara Museum of Art. Located downtown, this museum showcases work from Asian, European, and American artists. You might also want to check out the Old Mission Santa Barbara, which was founded in 1786. Known for its exceptional beauty, the mission stands as an ode to history over 200 years later.
Santa Barbara's balmy Mediterranean climate is highly-coveted
One of the best attributes of the area? The impeccable weather in Santa Barbara is one of the area's most attractive qualities. Temperatures typically range from the mid-40s to the mid-70s, boasting 300 days of sunshine a year. Summers in Santa Barbara are warm, arid, and clear, while the winters are cool, wet, and partly cloudy. The warm season lasts for three-and-a-half months, from June to October, while the cool season also lasts for three months, from December to March.
According to the tourism score, the best time of year to visit Montecito for warm-weather activities is from mid-June to late September. Like a typical Mediterranean climate, Montecito is warm and dry in the summer and hot and wet in the winter. That being said, "June gloom" is common here, so residents can expect warm, foggy days to linger for the month.
Increased remote-work opportunities mean you should love where you live!
Now that we've discussed some of the qualities that make Montecito and Santa Barbara attractive, there's another reason that now is a great time to buy a new property — remote work is becoming increasingly popular. Throughout the COVID-19 pandemic, the world witnessed a historic shift in the workforce. Instead of offering the ability to work from home as a perk, more and more companies started making remote work a permanent staple of their companies. And that trend isn't going anywhere anytime soon.
By 2025, an esteemed 70% of the workforce will be working remotely at least five days a week. What does this mean when it relates to buying property in Santa Barbara? It means that more people are moving away from larger metropolitan cities and opting for places that offer a higher quality of life, such as Santa Barbara. In fact, according to Upwork's Remote Work on the Move report released in October 2020, between fourteen million and twenty-three million Americans are planning to relocate to a new U.S. city or region due in part to the growing acceptance of remote work. Chances are, even if your job isn't located in Santa Barbara, there's a good chance that you can work remotely.
If you are ready to explore Santa Barbara homes for sale, contact Kendrick Guehr today. Whether you're looking for a short-term rental or a forever home, Kendrick can walk you through the process from start to finish and help you find a place that's right for you. With years of experience in the real estate industry and deep knowledge of Santa Barbara real estate, Kendrick and his team can help you find a house that truly feels like home.