Santa Barbara's 42 square miles of pristine California coastline is juxtaposed with the lush, steep-rising Santa Ynez mountains in the distance. It's known as "The American Riviera" because of its Mediterranean climate and surroundings, and the south-facing coastline is the longest on the West Coast. This city of roughly 89,000 residents sits about 100 miles northwest of Los Angeles and 325 miles southeast of San Francisco.
Santa Barbara is within a two-hour drive of Los Angeles and a leisurely day to San Francisco — a perfect oasis amid these significant metropolitan hubs. Multi-million dollar mansions dot the hilly landscape and the extended, pristine beachfront, and the weather is more temperate than in other areas of the state. The temperature typically varies from 42 degrees in the winter to 77 degrees in the summer. Its extremes rarely dip below 35 degrees or above 84 degrees, and ocean breezes offer relief on warmer days.
Santa Barbara's climate was ranked number one in the United States in 2018 by
U.S. News & World Report
. The weather is also ideal for grape growing and wineries — the neighborhood boasts exclusive winery tours, such as the Urban Wine Tour, for the beginning wine lover to the most advanced connoisseur.
In December 2021, Santa Barbara real estate sold for a
median
price of $3,875,000 — a 31% increase over the prior year — with a median average selling window of 463 days. The city is currently in a seller's market, which means more buyers are searching for homes for sale in Santa Barbara than homes available.
From upscale shopping along the Promenade to historical tours of some of the oldest buildings on the west coast, Santa Barbara has much to offer for those in search of a world-class lifestyle.
State Street Promenade
In downtown Santa Barbara, what used to be called State Street is now the State Street Promenade, a closed-off road with only cross street access. Pedestrians can now wander easily between over 300 cafes, theaters, boutiques, and galleries without fear of traffic congestion. In both directions, Santa Barbara real estate lies just one street off the Promenade but remains unaffected by its proximity.
Stearns Wharf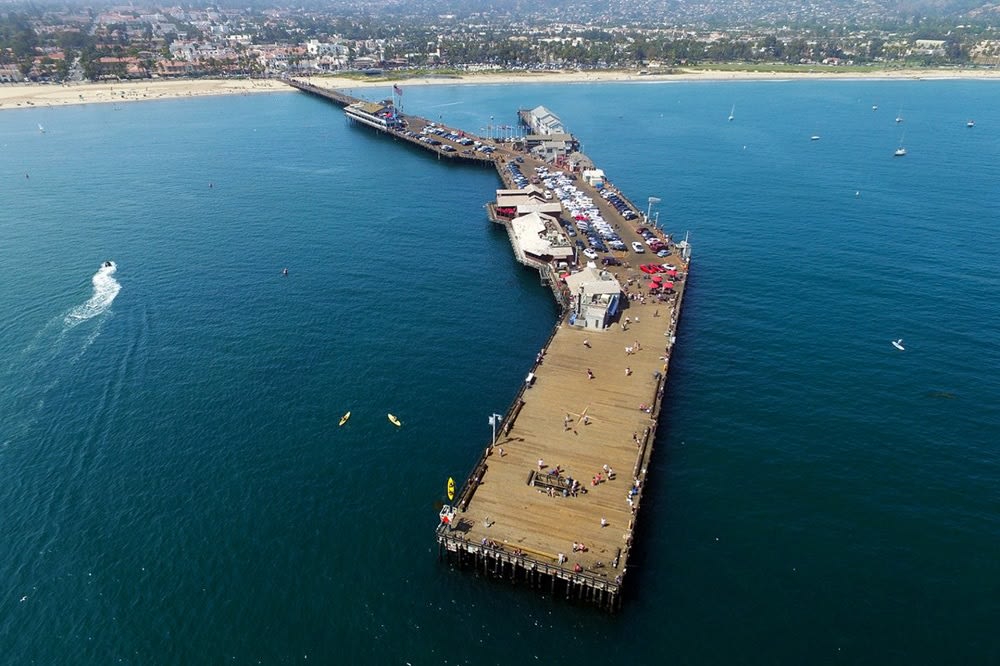 Once you've finished shopping on the Promenade, stroll to its end at the Pacific Ocean to catch some sun and take in the refreshing sea breeze.
Stearns Wharf
is nearly 150 years old and hosts boutiques and one of the most spectacular birds-eye ocean views. Visitors can enjoy lunch or a snack in a more relaxed atmosphere away from the crowds. History buffs can visit the exhibits at an annex of the Santa Barbara Museum of Natural History.
Mission Santa Barbara
There are 21 missions along
California's Historic Mission Trail
on Highway 101, a road that extends more than 1,550 miles along the coast from Los Angeles to Washington state. The road and its missions closely follow "The Royal Road," which translates to El Camino Real in Spanish. The road was named in honor of the Spanish monarchy that financed expeditions to California. Mission Santa Barbara is considered the "Queen of Missions." It was founded in 1786 and operated by Franciscan friars.
Santa Barbara Botanical Garden
The Santa Barbara Botanical Garden
boasts nearly six miles of hiking path amid its sprawling, 78-acre expanse. Nature lovers can stroll amidst its grove of redwood trees and its tree-covered trails or stop for a break at the Japanese tea garden and tea house. The garden features more than 1,000 types of plants native to California. Hikers can navigate trails over creeks and river beds up to steep canyon walls. The library dates back to 1927 and includes more than 15,000 botanical and horticultural works on local flora and landscape history.
Whale-watching
Santa Barbara real estate owners don't have to travel far to whale watch. Twenty-seven species of dolphins and whales, including orcas and blue whales, migrate southward along the coast between November to April, with peak migration occurring around January. Winter is the best time to spot the migration from shore, but cruises can get you up close and personal in the spring when the whales are headed back north but a little further out from land.
Santa Barbara Museum of Art
The Santa Barbara Museum of Art
is now in its 80th year and owns more than 27,000 works spanning more than 5,000 years. Its mission is "to integrate art into the lives of people," and the collection includes classical antiquities that rival the collection at the J. Paul Getty Museum. The museum also holds the distinguished honor of owning more Monet paintings than any West Coast museum, and more than 150,000 visitors pass through its doors each year. Over 40,000 students visit the museum per year and attend hundreds of educational programs offered by museum staff and artists in residence.
El Presidio de Santa Bárbara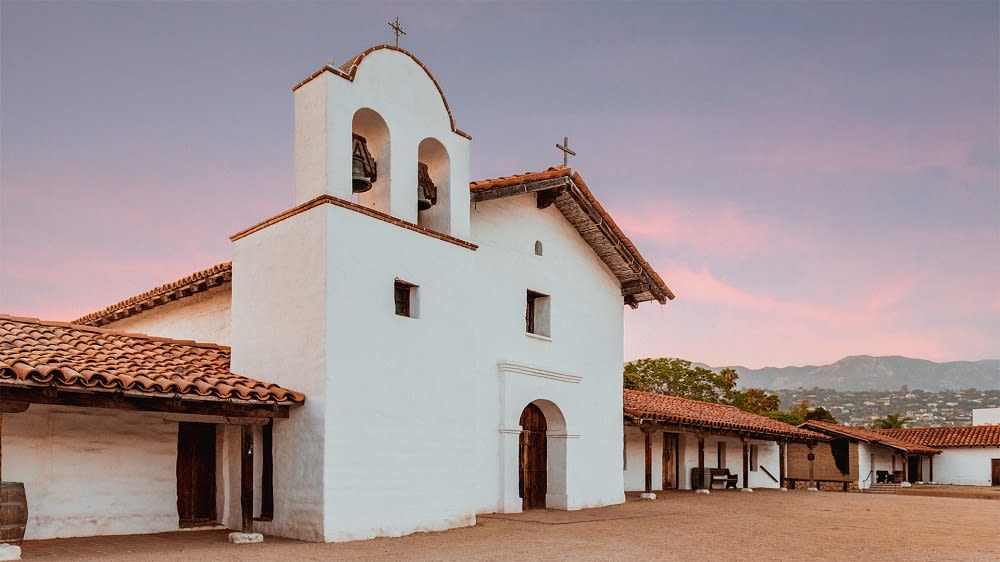 The six-acre
El Presidio de Santa Barbara
was initially settled in 1782 as a Spanish military settlement during the American Revolutionary War. Presidios throughout the state were built to protect settlers against attack and missions against destruction. Visitors can learn more about the history of Santa Barbara and its settlers at the onsite museum.
Dining
You won't find yourself short on delicious dining options when in Santa Barbara and Montecito.
Jeannine's Bakery & Restaurant
is a local favorite eatery serving delicious breakfast and lunch options meant to "sustain your body and soul." Settle in for dinner at
Lucky's Steakhouse
, a classic American steakhouse serving truly stunning dishes in an atmosphere that's upscale but feels like home. For local dishes that embrace the rich history of the area, stop by
Barbareño
and try one of their delicious dishes.
Arts and culture
Santa Barbara and Montecito are rich in cultural events and arts celebrations. Don't miss the
Summer Solstice Celebration
, a two-day festival culminating in a parade. The event draws in crowds of more than 100,000 spectators from around the world and features dancing, music, floats, and so much more. It's truly a celebration you don't want to miss!
A five-day fiesta later in the summer that celebrates the area's rich history and culture,
Old Spanish Days Fiesta
has continued for nearly 100 years. The festival's goal is to provide education about the American Indian, Spanish, Mexican, and early American settlers of Santa Barbara.
Santa Barbara is also home to several
museums
in addition to the Santa Barbara Museum of Art, including the
Santa Barbara Museum of Natural History
which has its own
Sea Center
dedicated to exploring and showcasing the wonders of the deep sea. If you're inspired by the performing arts, be sure to visit one of the area's many
theaters
, like the
Granada Theatre
, where you can experience live shows as well as cinema.
Weekend staycation
If you need an escape and love the area, try a local weekend staycation!
San Ysidro Ranch
is an idyllic resort nestled at the foothills of the Santa Ynez Mountains and offering stunning views of the Pacific Ocean. The ranch boasts 41 individual cabins, each private and impeccably decorated to provide that sense of relaxation and restoration you may be craving.
Another staycation option is the
Rosewood Miramar Beach
, a luxury hotel offering rooms and suites decked out sumptuously and with all the comforts of home and the benefit of overlooking the ocean. The resort-style hotel is pet-friendly, too, and the service is personalized to your needs.
Trusted Santa Barbara real estate agent
Kendrick Guehr
is experienced and eager to find you a world-class lifestyle among the Santa Barbara homes for sale. Contact Kendrick today to find your next dream home in California!